About Us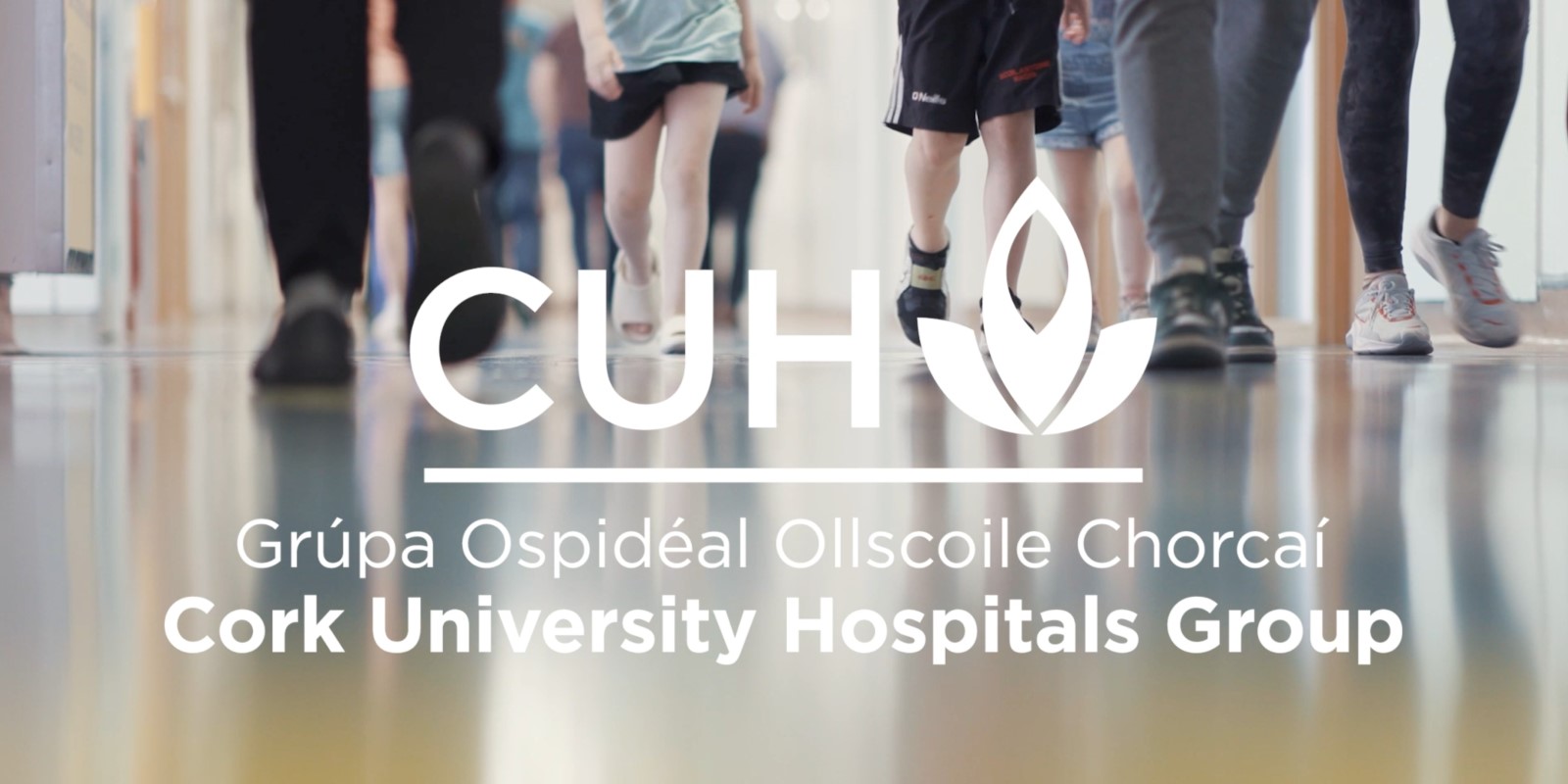 Cork University Hospitals Group (CUHG) is the HSE statutory acute hospital provider for Cork (the largest county in Ireland, and its second largest city). The group comprises 3 acute hospitals, Cork University Hospital Wilton (Model 4), Mallow General Hospital (Model 2) and Bantry General Hospital (the only Model 2R [Rural] in the state), 2 community inpatient units (St. Finbarr's Hospital Rehabilitation Unit and Riverstick Transitional Care Unit), a nursing home (St Josephs) and a range of satellite outpatient and administration units.
We also have a number of shared posts and integrated services with other acute and community providers across the South of Ireland, such as renal dialysis at University Hospital Kerry (UHK), paediatrics and emergency medicine at the Mercy, orthopaedics and sexual health at the South Infirmary, palliative care with Marymount Hospice, dental surgery with University College Cork (UCC), the pathfinder service with the National Ambulance Service (NAS) and chronic disease management consultants in a number of specialities working with community services (CHO4). Cork University Hospital Group sits within the current regional South/South West Hospital Group, and future 'HSE South West' RHA, though will serve patients from 4 RHA regions.
CUH Wilton itself is truly unique, being the largest statutory / HSE hospital in Ireland and the only Model 4 (Specialist Academic Teaching) Hospital in the state with all acute surgical and medical specialities integrated on the same campus (Adults, Paediatrics, Maternity and Mental Health). It is consistently one of the busiest Model 4 hospitals in Ireland, and aspires to be one of the best. CUH Wilton is a regional centre for secondary and tertiary care for the catchment area of HSE South, and also provides a number of supra-regional services in a range of specialities to the entire southern one third of Ireland, spanning 3 other RHA areas, and treating patients from the counties of Limerick, Clare, Kerry, Tipperary, Wexford, Carlow, Laois, Waterford and Kilkenny. At a national level CUH Wilton is one of two designated Level 1 trauma centres in the country, one of two 24/7 neurosurgical and stroke thrombectomy centres, one of five 24/7 PPCI centres, one of four cardiothoracic surgical centres, one of two comprehensive coagulation & haemophilia centres, a cystic fibrosis centre, and one of eight (NCCP) Cancer Centres, the only one with all tumour pathways, diagnostics, modalities and treatments under one provider. 98% of children cared for by CUH receive all their care in Cork.
Level 1 Major Trauma Centre
Supra-Regional Cancer Centre & The Cancer Centre for Cork
Supra-Regional Paediatric Centre
Supra-Regional Cystic Fibrosis Centre
Supra-Regional Haemophilia and Coagulation Centre
Supra-Regional Neurosurgical Centre
24/7 PPCI & Heart Attack Centre
24/7 Thrombectomy & Stroke Centre
24/7 Adult & Paediatric Emergency Department
24/7 Diagnostic Imaging and Interventional Radiology
24/7 National Telemedicine Support to Irish Coastguard and Maritime Community
CUH Group has over 5000 staff across its various sites, and is the primary teaching hospital for University College Cork, simultaneously delivering the largest number of academic clinical placements and the largest number of clinical research trials of any hospital in Ireland. Our forecast revenue expenditure for 2023 is in the region €647 Million. We are the second largest employer in Cork, after Apple (who have their European HQ in the city).