Dr Dearbhaile Collins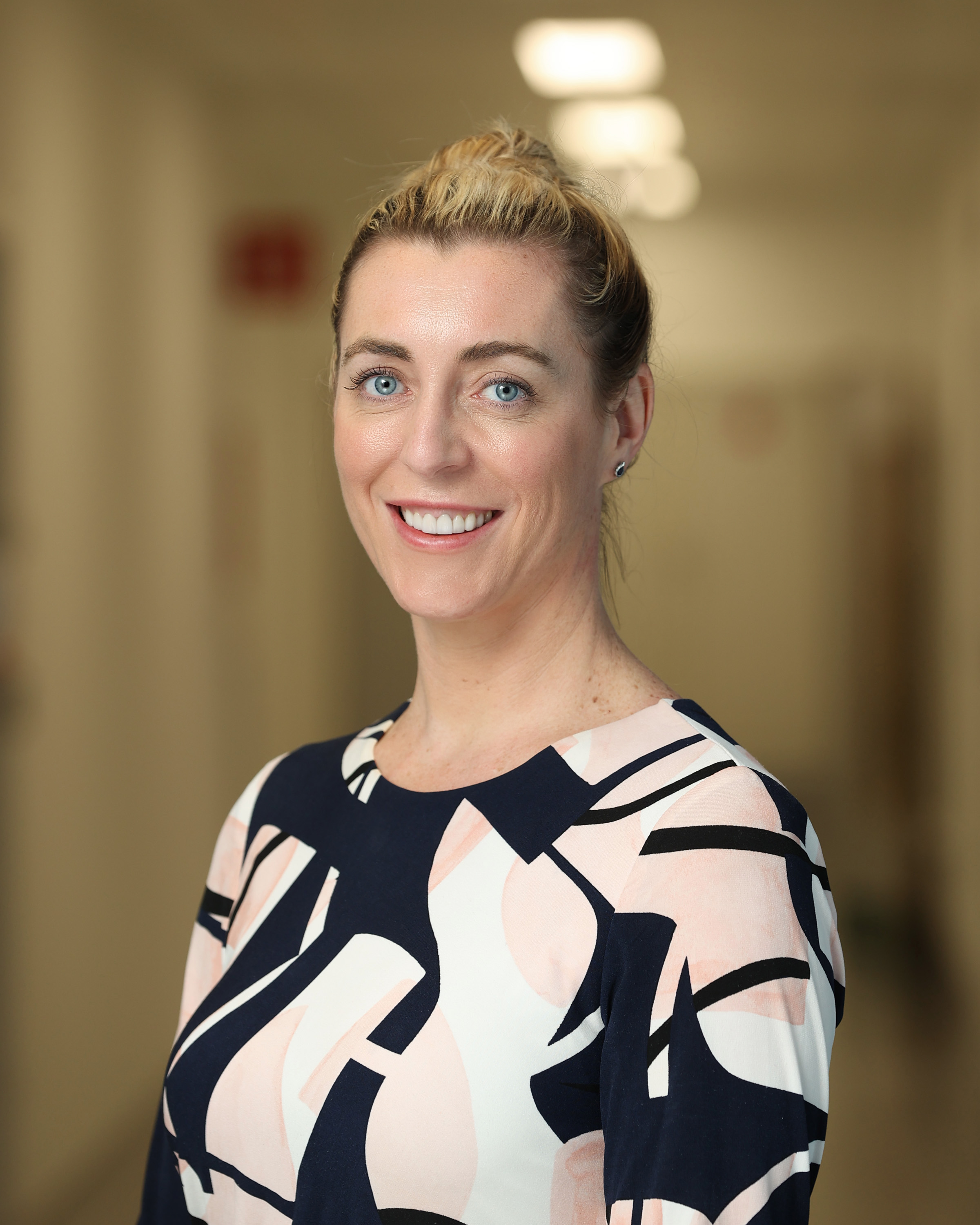 Dr Dearbhaile Collins is a Consultant Medical Oncologist at Cork University Hospital. She is presently the Clinical Lead of the Medical Oncology Department at CUH. She has a subspecialty interest in gynaecological and thoracic cancers as well as translational research and early phase trials. In addition to her medical degree (MBBCh BAO) from University College Dublin, Dr Collins has a PhD in translational oncology from the National University of Ireland, a Masters degree in Medical Ethics and Law from the University of Manchester and a postgraduate certificate in Clinical and Translational Medicine. Following Specialist Registration (SpR) Training in Medical Oncology in Ireland, she undertook a Fellowship at the Drug Development Unit, Royal Marsden Hospital and Institute of Cancer Research, London, UK, under the supervision of Regius Professor Johann de Bono, before returning to a consultant position at Cork University Hospital.
As regards her gynaecological cancer specialty, she is the President of the Irish Society of Gynaecological Oncology (ISGO), the Cancer Trials Ireland (CTI) Gynaecological cancer clinical trials co-chair and the CTI representative at European Network of Gynaecological Oncology Trials (ENGOT). She was also the CTI representative at the ENGOT Gynaecological Cancer Academy from 2019 to 2021. She is the Irish Principal Investigator (PI) of a number of past and ongoing international clinical trials in ovarian, endometrial and cervical cancer. She is also a member of a number of international Scientific Advisory Committees of gynaecological cancer clinical trials and has been invited on many international expert consensus groups in this cancer subtype. Her thoracic interest has resulted in her holding the CUH Lung Cancer Lead position from 2019-2022 and well as being Principal investigator on a number of lung cancer clinical trials. She is passionate about improving the experience of patients and involved in multiple initiatives to streamline the patient lung cancer journey. As regards other passions, Dr Collins is the national lead of the CTI Molecular Tumour Board. Her translational research has led to being awarded the Irish Cancer Society Clinician Research Leadership Award 2020. She is also a co-founder of the Women 4 Oncology Ireland. She is involved in many NCCP expert advisory groups including the TRC Committee and is involved in various groups striving for equitable access to cancer treatments. She is also a reviewer for the Clinical Research Ethics Committee, Cork.