Acute Stroke Service
Who are the patients we see?
All patients admitted to the hospital over 16 years old with an acute ischemic or haemorrhagic stroke. Patients are seen by the physiotherapy team following a referral from the medical team.
What is the role of the physiotherapist with this group of patients?
Patients are initially assessed on the stroke ward, identifying each patient's specific stroke impairments and any functional deficits after their stroke. Patients may have impairments depending on the area and side of the brain that has been affected. The physiotherapist will monitor patient's respiratory function, as some patients may have swallowing difficulties after a stroke and therefore, are at a higher risk of chest infections.
As soon as patients are clinically stable, the aim is to get people moving, and doing as much as they can themselves. Depending on a person's abilities, this could be working on sitting, balance, standing or walking. The physiotherapist will also monitor patient's joint range of movement, muscle tone and strength and manage these appropriately to facilitate function and prevent secondary complications e.g. muscle shortening.
The goal is to enable patients to be as functionally independent as possible on the ward, this is all part of their rehabilitation.  Our physiotherapists work closely as part of an interprofessional team, during treatment sessions on the ward and during weekly interdisciplinary meetings to set patient specific goal.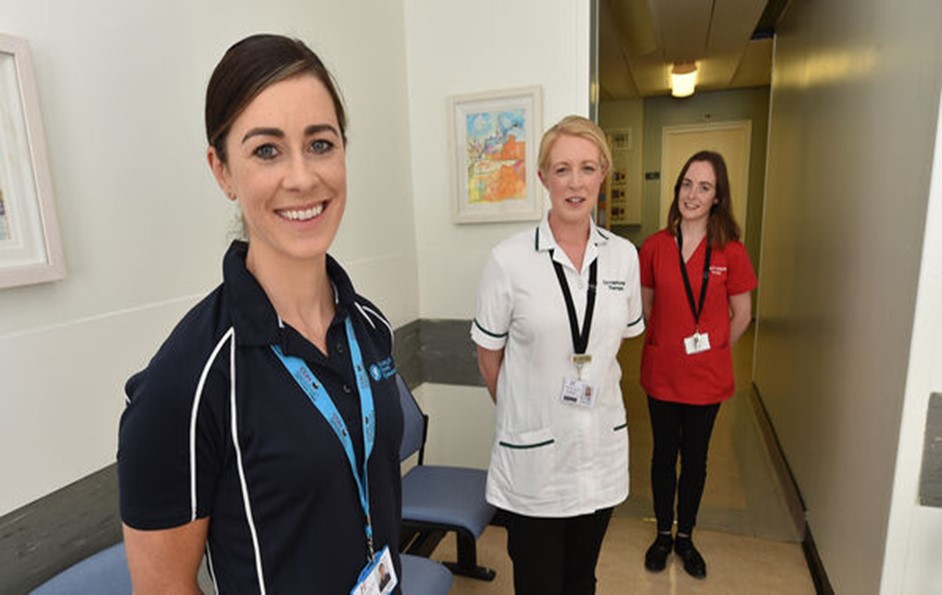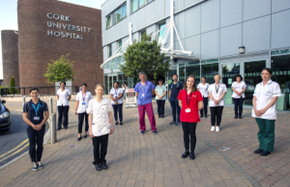 Any additional physiotherapy services available for this group of patients? (eg. Community services/outreach team/follow up services)
While patients that are still requiring acute medical care, but are stable and able to start rehabilitation, they can be referred to the inpatient rehabilitation gym onsite. If a patient meets the criteria, they can be referred to the Early Supported Discharge team. This service enables patients with mild to moderate strokes to receive early, specialist stroke care within their own home environments. Please click here to learn more on Early Support Discharge.  For those that are under 65 years, also requiring a longer period of inpatient rehabilitation, they may be referred to the National Rehabilitation Hospital.
Recommended Resources for Patients: 
https://www.leisureworldcork.com/health-wellbeing/functional-zone/
https://irishheart.ie/
https://irishheart.ie/heart-and-stroke-conditions-a-z/stroke/
https://www.corkstrokesupport.ie/
https://www.iscp.ie/for-the-public/Stroke