Prof Barry Plant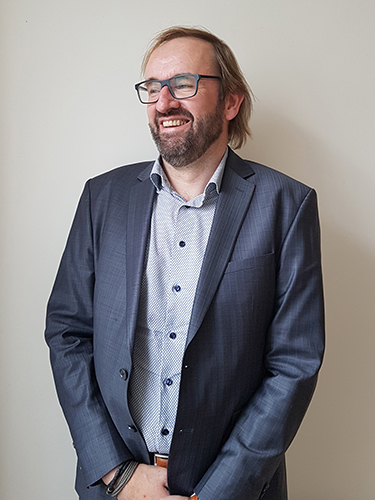 Professor Barry Plant MD, FRCPI, MFSEM is a Consultant Respiratory Physician, and Clinical Director for Medicine at Cork University Hospital (CUH), with ongoing clinical leadership commitments to the Executive Management Board of CUH and clinical commitments to all aspects of Respiratory medicine (special interest Adult Cystic Fibrosis) and ongoing clinical commitments to unscheduled medical care at CUH.
In addition he is the Director of the Adult CF Centre at CUH, University College Cork, an executive member of the CF Registry of Ireland, an executive board member of European CF Society, the current Chairperson for the Royal College of Physicians of Ireland's Clinical Advisory Group (CAG) for Cystic Fibrosis, a lead author of "Cystic Fibrosis: A Model of Care for Ireland" NCP CF 2019, and a lead author of "Cystic Fibrosis and Lung Transplantation in Ireland" NCP CF 2021.
A University College Cork Medical Graduate (Honours), he dual trained in Respiratory and General Medicine in accordance with the Royal College of Physicians of Ireland and subsequently undertook a Fellowship in Pulmonary and Critical Medicine at the University of Washington, Seattle with a special interest in CF, where he remained until securing his current post in 2007. Professor Plant's research group focuses on translational medicine. In response to the COVID-19 pandemic his research group have established an expertise in TeleHealth. He has previously received research grant support from many funding agencies including coordinating an FP7 award from the EU commission (www.CFAMTTERS.eu) which completed a randomised multi-centre control trial of microbiome-derived antimicrobial treatments versus current empirical therapy. Equally his research group have significant clinical and research experience in the area of CFTR modulation and Aging in CF. His group actively participate in many CF clinical trials and he has been a PI on 'real-world' implications of new inhaled antibiotic delivery systems multicenter groups. Recently Professor Plant was a Global PI on a triple therapy CFTR modulator in CF. He has been an invited speaker at a number of meetings including ATS, ERS, ECFC, Australasian CF Society, and an FDA meeting.